Conference
The 11th Annual TnCIS Conference
11th Annual TnCIS Conference on International Education
Conference Theme: Inclusive Excellence
November 2 - 3, 2017

Sponsored by:
Tennessee Consortium for International Studies
Co-sponsor:
Motlow State Community College
Moore County Campus
Tullahoma, TN
Join us for the 11th Annual TnCIS Conference on International Education! Conference attendees can network, share information, learn from each other, and gain valuable skills. Please check back often to see updates on the conference program and activities. Click here for information on last year's
10th Annual Conference
.
Conference Highlights
Keynote Address: Professor Erika Rosenberg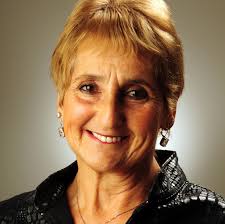 Professor Erika Rosenberg, personal biographer to Emilie and Oskar Schindler, will be the featured keynote speaker for the TnCIS 11
th
Annual Conference on International Education. Along with Ms. Rosenberg, her colleague Harald Zintl, Head of the Bayern Academy and the Regensburg Regional Office of the Friedrich Ebert Foundation in Germany, will present the keynote address entitled
"Learning from History for Democracy and Human Rights: The Oskar and Emilie Schindler Exhibit"
. During the conference, Motlow State Community College will host the Oskar and Emilie Schindler Exhibit, a series of biographical panels depicting the life stories of these two courageous people who endeavored to save the lives of Jewish prisoners during WWII. TnCIS is the sponsor of this unique exhibit that will be hosted at seven member institutions during the academic year. We are fortunate to have Ms. Rosenberg and Mr. Zintl give the keynote address in conjunction with the exhibit here in Tennessee.
Oskar and Emilie Schindler Exhibit
Stephen Spielberg, the American director of the movie "Schindler's List", made Oskar Schindler renowned worldwide. Produced in 1993, the movie's dramatic depiction of the rescue of Jewish prisoners during WWII, won seven Oscars. For over four and a half years Oskar Schindler and his wife Emilie put their own lives at risk to save 1,200 Jews from the Nazi's atrocious despotism and certain death at concentration camps.
Living under a ruthless dictatorship, it was their profound humane principles that made them behave in favor of their fellow humans. The courage the Schindlers showed must be admired and can serve as an inspiring example of moral and civic courage even today.
Our exhibition tells the eventful story of Oscar and Emilie's life, using texts and many documents and pictures, some of which have not been published before.
TnCIS – Inclusive Excellence Workshop
The Forum for Education Abroad will facilitate a half-day workshop on Inclusive Excellence scheduled for November 3rd, 2017 at Motlow College in Tullahoma, TN.
Workshop Facilitators:
Natalie Mello, Vice President for Member Services and Training, The Forum on Education Abroad
Call for Papers & Presentations - Open!